Gold Cross Paramedic Program
The Gold Cross Paramedic Program, in collaboration with The University of Utah Health and Kinesiology Department, is a seven-month program taught at the Gold Cross Education Center in Salt Lake City.
The Gold Cross Paramedic Program provides our students with coursework, hands-on skills labs, clinical and field experiences, and internship to develop competency in all EMS skills and equipment usage. Upon completion of the course requirements and recommendation from the Medical Director, Program Director, and Course Coordinator, students are eligible to apply for certification as a Paramedic through the National Registry of Emergency Medical Technicians.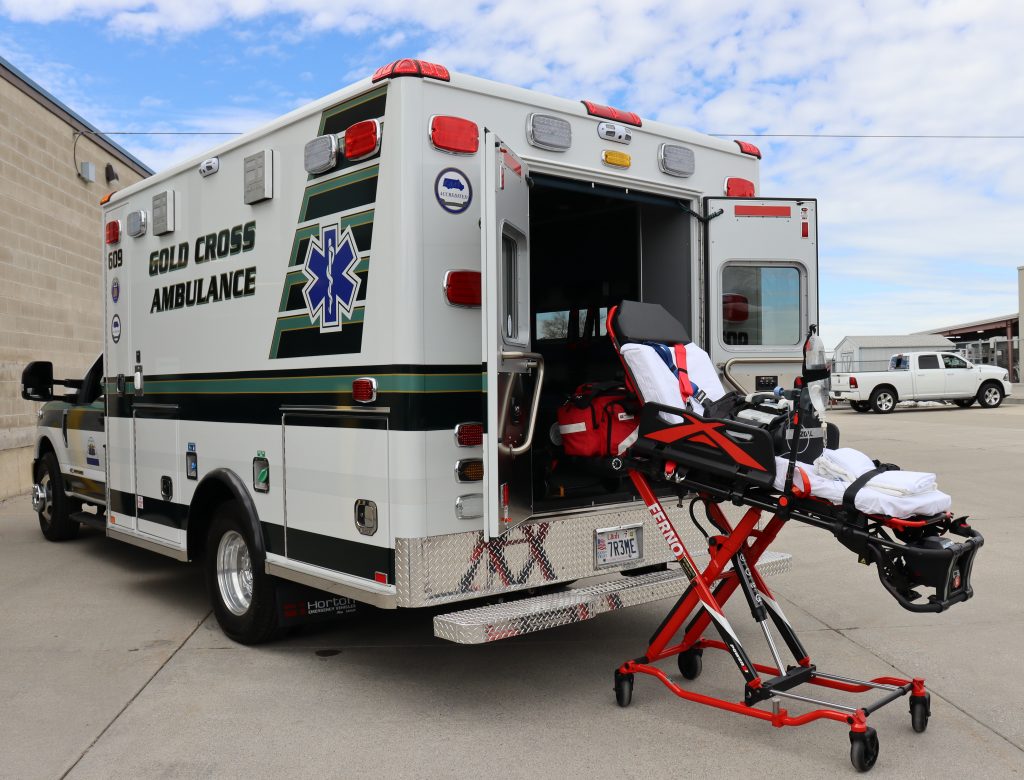 ---
Course Pre-Requirements Include:
EMT or Advanced EMT certification
Current State approved CPR for healthcare providers certification
Physically able
Collegiate Requirements

Anatomy and Physiology (8 credit, lecture/lab)
English 1010 (or placement test)
Math 1010 (or placement test)
Medical Terminology or Advanced EMT certification

Complete Gold Cross Paramedic Program application process

Application
Written testing
Interview
Drug screening
Letters of Recommendation

Format: In-person and online coursework with hands-on field experience and clinical internship.
Hours: 1,200+ hours of instruction and training.
Program Cost: $8,500

Cost includes:
30 hours of college credit at the University of Utah.
Tuition
Textbook
Registration Fee
Application Fee
Online course access
FISDAP Skills Tracker/Scheduler
ID badge
Uniform patch
Background check
Drug screen
FOR MORE INFORMATION
Visit www.goldcrossservices.com/training
Contact via email at sbrierley@goldcrossambulance.com or by phone at 801-975-4145
---
Apply Now